From the daily archives: Thursday, April 12, 2012
I had an exclusive chat with actor Fran Kranz this week when he stopped into Philly to host a Q&A of his new Whedonverse film, The Cabin in the Woods.
For Snakkle, we talked about his Cabin character, stoner Marty, and the other projects Kranz is doing with Whedon including his hilarious plea to be in The Avengers.
For FEARnet, we talked about his history with Whedon, his own horror film favorites and how their intention was making The Cabin in the Woods nothing less than a new horror classic. When you see it, you just might agree with him.
Next week, we'll post a spoilery follow up where he talks more specifically about his character, Marty.
I was talking to Michael Henley, my friend and fellow movie critic (read his excellent blog here), the other evening about the drama surrounding who will direct The Hunger Games sequel, Catching Fire. As we bandied about the options and the complexities of the second book, it hit me that maybe Lionsgate needs to shift their focus to the talent pool directing for the small screen.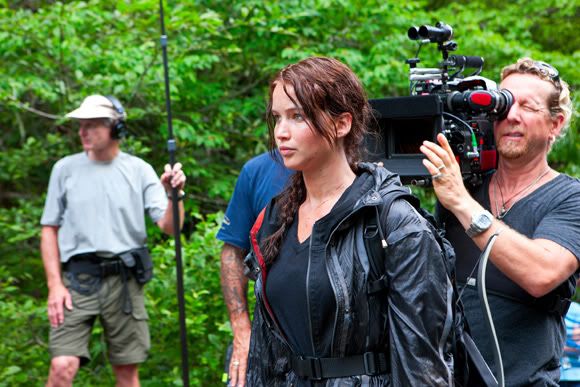 It actually makes perfect sense as TV directors are better prepared to turn Catching Fire around in little more than a year's time. In this TV Geek Army story, I list the reasons why TV directors should be considered and then list 5 that should be at the top of Lionsgate's list.
What do you think? Crazy idea or do you have a favorite TV director that belongs on the short list too?